Dr. Elliot Jacobson – MD, CCFP (EM) ABIHM
Medical Doctor & Functional Medicine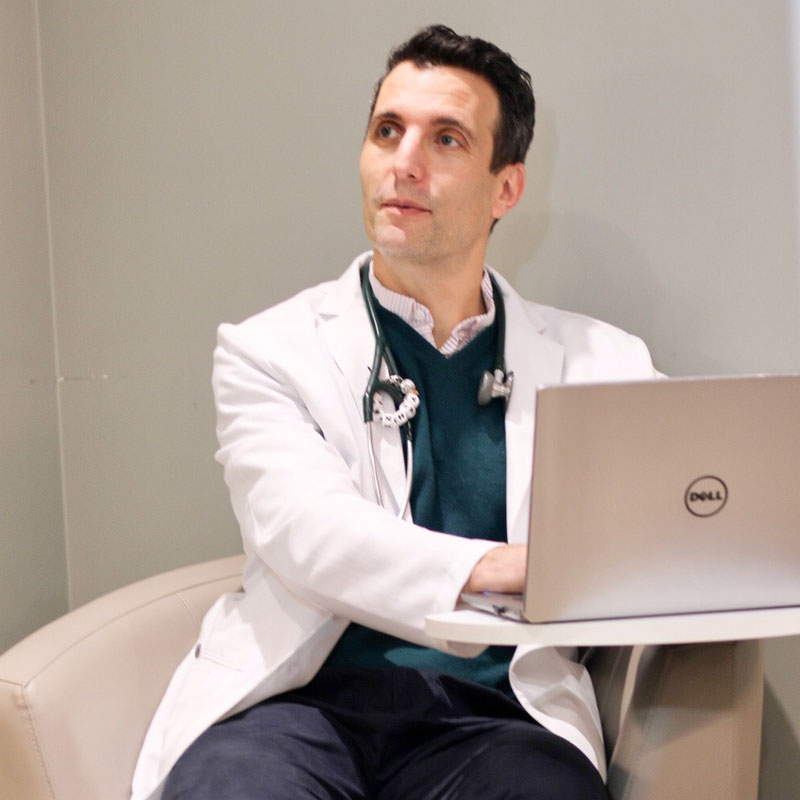 Dr. Elliot Jacobson
MD, CCFP (EM) ABIHM Medical Doctor & Functional Medicine
After graduating from medical school in 1999, Dr. Jacobson completed Family Medicine and Emergency Medicine residencies at McGill University in Canada. During his 15 years of working in Emergency departments, he realized that the skills he acquired to treat acute illness did very little for the complex nature of chronic disease states. His interest in Integrative Medicine crystallized after he was introduced to the power of breath and mind-body medicine while recovering from a prolonged viral illness of his own.
Elliot has been practicing Integrative and Functional Medicine since 2009, having completed his training with the Institute of Functional Medicine. He is board eligible with the American Board of Integrative Medicine (ABOIM)(USA). Today, he incorporates these principles through a deep understanding of the complex interplay between environment, genomics, and pathogenic exposures.
His areas of interest include:
Chronic digestive and respiratory disorders
Chronic Lyme & COVID Long haul syndrome
PANS, PANDAS & autoimmune disorders
Chronic neurological disease
Mold exposure and toxicity
As co-founder of Venn Med, Dr. Jacobson's passion is collaborating with the rest of his team to improve chronic illness treatment and optimize the health and function of all his patients on their journey to health.